The benefits of reading for children are well known, whether you're an educator or a parent.
But did you know that there is a direct link between reading books and a learners' overall school performance?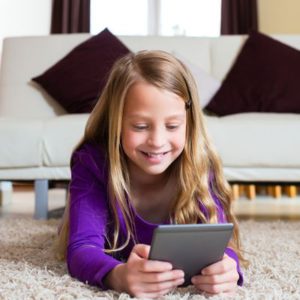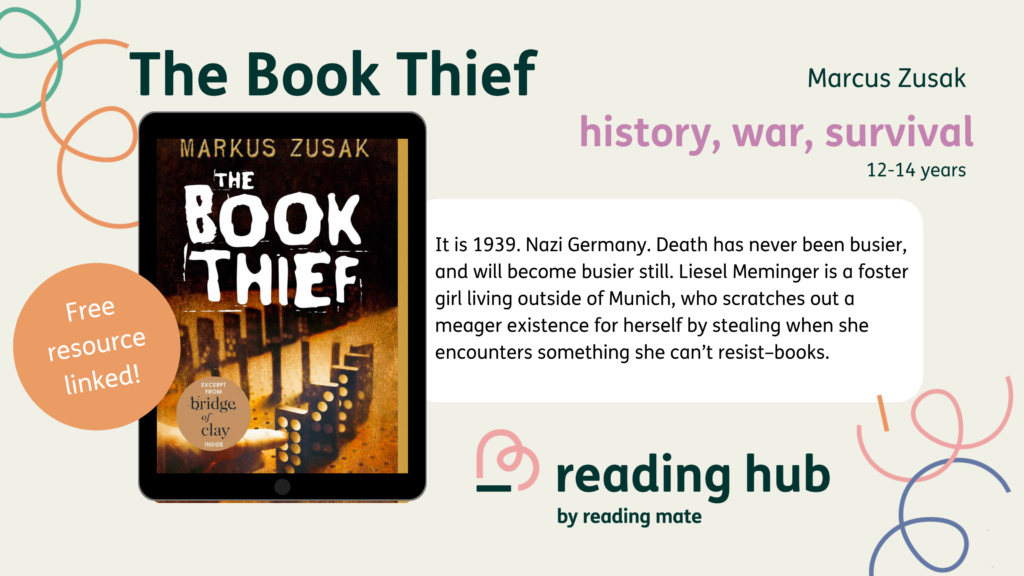 Why reading is so important…
According to a 2019 report by the National Literacy Trust (NLT), children's daily reading levels are at an all-time low. The NLT found that only 25.8% of children read daily during their free time.
That's why, more-than-ever, the importance of reading and inspiring a love of reading is crucial.
The same report revealed that there's a clear difference in reading level and ability in pupils who like to read.
Good reading habits matter too
Pupils aged 11 to 14 who enjoy reading are three times more likely to read above their expected reading level.
This is compared to those pupils who reported that they dislike reading (30.1% vs 8.1%).
However, their findings indicate a positive relationship between young people's overall reading score and how frequently they read.
And, it highlights why forming good reading habits in your children is important for their future success.
What is independent reading? And why is it important?
Independent reading is a term used to describe reading that is not prescribed by schools. Books your child chooses to read voluntarily, outside of school assignments, play a huge part in their development in school.
Reading for pleasure is connected to higher assessment scores and can benefit your child across all subjects, not just English.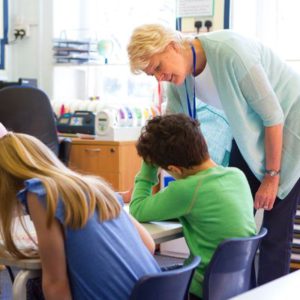 Personal reading is catered for all tastes
At school, children and young people are given set books to read.
These might be books intended to increase their reading level. For instance, books that focus on teaching phonics, such as the Biff, Chip and Kipper series by Oxford Reading Tree.
In secondary school, certain titles are required reading and make up part of the syllabus, for example, Shakespeare plays.
A lack of choice at school
The issue is that these books have been carefully chosen by educational leaders and teachers.
And, while children may enjoy these texts, they have no say over what they are.
This lack of choice can negatively impact children and young people, as these assigned books start to feel like tasks or chores.
Letting them choose
Books that children chose are far more likely to engage or inspire them, as reading feels less coerced.
Thus, the benefits of reading are felt more strongly when reading occurs through free choice.
If reading is more enjoyable, children are more likely to frequently read for pleasure.
Which, as the aforementioned NLT report has made clear, is a key factor in better school performance.
Keeping pupils engaged and interested
There may be set texts restricted by the curriculum, but teachers encourage and inspire their pupils through various methodologies.
Think back to when you were at school, what are the lessons that stick out in your memory?
Chances are it'll be the ones where your teacher dressed up like a historical figure. Or taught your class how to sing a song in another language.
There are a number of tactics and activities to get pupils excited about set texts, and these are things parents can do too.
Some educators believe that choice plays an integral role in this
During a conference hosted by UCL Institute of Education (IOE), key speaker Professor Teresa Cremin (The Open University) discussed 'choice'.
Prof. Cremin described the disconnect between personal reading habits of adults. She also discussed, in her opinion, the 'impersonal' reading that schools promote. She believes that personalisation can help connect the two.
It's about engagement
If children don't engage with a text, they are less likely to retain what they have learnt.
Some may even distance themselves from reading and won't participate. Or worse, could become disruptive and impede the learning process for other students.
Of course, personalised learning is the holy grail of education, incredibly attractive yet wildly unattainable.
The impracticality of personalised learning
Personalised learning may sound ideal but to implement it on a large scale is not without its problems.
In theory, it's a solid idea but sadly, it's just not practical for schools or academies.
It's clear that reading and school performance are intrinsically linked
Reading and school performance are undoubtedly linked. Therefore, the emphasis should be on ensuring children can choose the books they read outside of school.
And what children are reading also matters. Some books are more effective at benefitting a pupil's scholastic attainment. Fiction for example, exposes young readers to a wider vocabulary.
What are some of the links between reading and good school performance?
Better vocabulary
According to a team of researchers at the Centre for Longitudinal Studies (CLS), teenagers who read have a wider vocabulary. Those who read in their spare time know 26% more words than those who never read.
The research team, based at the UCL Institute of Education, found a direct link between independent reading and developed vocabulary.
Teenagers who have access to books and who read often, are more likely to develop better vocabulary than their peers.
Better vocabulary aids a pupil's overall cross-curricular performance too.
Better grammar and punctuation
Vocabulary isn't the only thing that can benefit from reading. Grammar and punctuation are also vastly improved through reading.
Writers, especially children's writers, often use spelling, grammar, punctuation, regular and irregular verbs in a playful, expressive way. These concepts are more likely to stick in a child's memory when they read for pleasure.
In comparison, a dry textbook full of grammatical rules risks being dull and unengaging. Memorising a list of rules – especially some that change depending on different variables – is challenging.
Critical thinking skills
Critical thinking is another important skill for young children to develop as they grow. It helps them to analyse not only what they read, but the wider world around them.
It equips them with the ability to understand context and make their own observations.
Thus, books create the ideal landscape in which children can develop critical thinking skills. They don't need to be reading mystery books to do this, either.
Don't forget discussion
Simply enjoying storytelling, characters and plot devices, then discussing them afterwards can increase their ability to think critically.
Teachers encourage their pupils to discuss what they have read. If you're a parent, this is a great habit to get into. Ask your child about what they're reading.
This will guide them to think about what they have read. It will also inspire active inquiry and breed healthy debate.
Cross-curricular learning
Reading benefits overall performance
Reading not only improves children's success in English, but their overall school performance too.
Children can be opened up to different ideas through reading. It can engage their imagination and make them more curious. This curiosity can benefit a pupil's engagement in their Science classes, for example.
Wellbeing and social benefits
Wellbeing is another outcome of reading that should not be underplayed. There are multiple links between reading for pleasure and wellbeing.
And, regularly reading books outside of those assigned can lower stress levels. Not to mention, it can also reduce the chance of depression.
Naturally, these things negatively impact your child's school performance. As a parent, you would want to do all you can to avoid that, wouldn't you?
There are social benefits too
As well as having health benefits, reading equips children and young people with a vast range of social and communicative skills.
It can increase their sense of self and identity. And it improves their ability to empathise with others. Reading also provides young people with valuable insights into other perspectives and viewpoints.
Summary
In conclusion, the link between reading and school performance is real. And academic attainment is important because we all want our pupils and children to succeed.
However, the benefits of reading for pleasure exceed this. They equip children and young people with far more than just improved school performance.
How Reading Hub can help
Reading Hub by Reading Mate is a great way to encourage children to read for pleasure. Our Reading Hub Learner app gives children the personal choice and freedom to pick what they read.
Reading Hub focuses on the fundamental joy of reading. Through which, you can watch your child's ability to grow and develop.
We want all children to be their very best. And at Reading Mate, we believe that inspiring long-term reading habits is at the foundation of this.