Reading for pleasure is truly a habit of a lifetime. Instilling it from a young age ensures it stays with learners for life. Increasingly, schools are struggling to keep up with the demand for reading materials that engage and pique their learners' interests. Reading Hub enables teachers to have access to thousands of eBooks from any device or tablet so the reading fun never has to stop!
There are few things as powerful as devoting time to reading for pleasure with a young child. It is incredibly beneficial for their confidence, happiness, cognitive development, security and even relaxation! The benefits of reading are vast and crucial in the early stages.
Shockingly, 55% of 0-2-year-olds are not read to every day by their parents (National Literacy Trust, 2020).
Yet, reading enjoyment has been reported as more important for children's educational success than their family's socio-economic status (OECD, 2002).
So, what is holding parents back from reading with their children at home?
What impact does reading for pleasure have on children?
For children, the habit of reading can create life-long benefits. These include:
• Developing a life-long love of learning
• Improved vocabulary and literacy skills (being able to read with confidence)
• Opening their imaginations up to possibility and creativity by exposing them to new ideas, people, and places through stories
• Life chances at school and beyond are improved (better grades, better jobs etc.)
• Better mental health & well-being – being able to switch off from technology by going on an adventure in a book is incredibly helpful for young minds!
Barriers to reading at home with children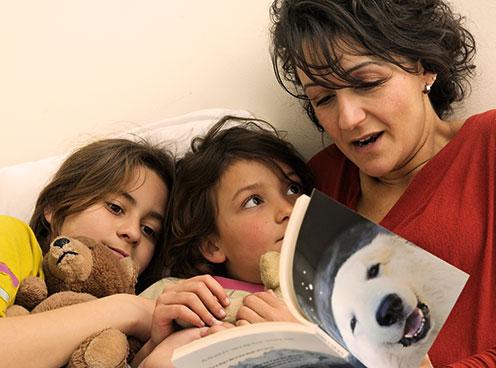 In a recent survey by the National Literacy Trust, 43% of parents said they did not read enough with their children because life is too busy. Other reasons included: "I don't know what sort of stories my child likes reading" and "finding time in our family routine to fit in regular story times together."
Other barriers include financial issues, language, or literacy problems themselves (as reported by parents who have struggled with education). Further barriers include social isolation, lack of access to books at home and lack of support from partners/other carers.
So how can we help overcome these barriers?
Create good reading habits
Good reading habits at home can be life-changing. Children who read for pleasure are more likely to do well at school and are less likely to get into trouble with the police. They also have better mental health and well-being than those who don't (National Literacy Trust, 2020).
It is also important for parents to model good reading habits in front of children. By showing your child that you enjoy reading yourself, they will see it as a normal part of life and feel inspired by your example.
In addition to this, we must remember that life doesn't always plan out how we want it to! Getting comfortable with reading together every single evening may prove challenging if family life is hectic or unpredictable.
Reading for pleasure is an exceptionally powerful habit for your child to develop. Like all habits, it needs consistency and repetition to properly embed itself in children's lives.
Best books to read at home:
The best books to read at home with children are those that capture their imagination, introduce new ideas and worlds, and make them laugh!
Ultimately, the books must be completely tailored to the child's interests, ability, age, and hobbies.
As children develop, the books they read will change and grow with them.
Children's interests are diverse and can include things like sport, animals, and music…so always tailor your book choices to their individual needs!
Some favourites include The Cat in the Hat by Dr Seuss, Charlie and the Chocolate Factory by Roald Dahl, Where the Wild Things Are by Maurice Sendak and Make Way for Ducklings by Robert McCloskey and anything from Julia Donaldson (author of Gruffalo)!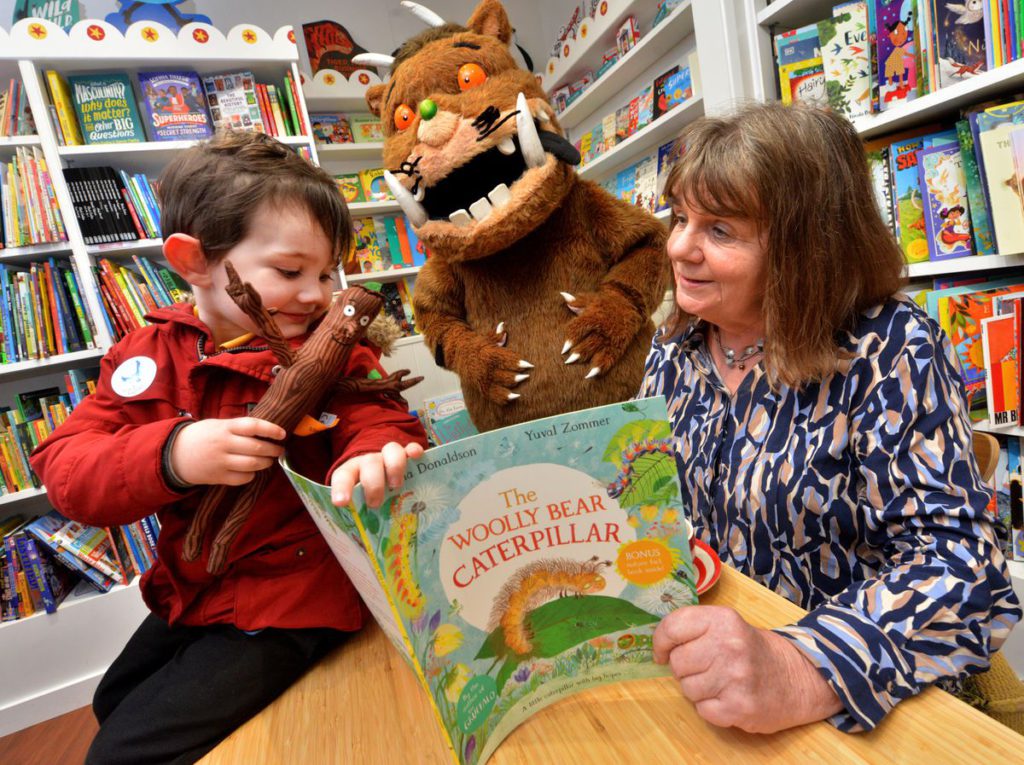 Reading out loud is a great way to bond with your child over stories and encourage fluency in reading aloud. It can be especially helpful if you're facing any challenges getting your child into independent reading habits.