The job of being a parent can feel all-consuming. When bedtime eventually rolls around, you're emotionally, mentally and physically spent. Sometimes it can feel easier to just skip tonight's story and read two tomorrow instead, can't it?
As an Aunty, one of the things I always jumped at was doing the bedtime story. To me, it's the best part of the day and when I got the best version of my niece and nephews. The combination of their sweet smelling and soapy hair and colourful patterned jarmies makes for a truly magical time. Even as I'm writing this, I can feel myself relaxing and can almost smell the Johnson No More Tears wafting through the air….
What are the benefits of reading before bed?
Jumping off the hamster wheel and cosying down with a story and your sleepy babe is the best free therapy you could ask for. It replenishes you after a demanding day, restores calm and is also guaranteed to help them drift off to sleep.
The University of Sussex conducted a study that found that reading relaxes the muscles and lowers the heart rate, often reducing stress by up to 68%.
Also, some other benefits include:
Relieves stress – by escaping to an entirely different world, you and your child will be able to leave the anxieties and worries of the day behind them.
Becomes a habit – putting a bedtime story into your every-day routine will ensure that good reading is a daily habit for your child. As a result, they're more likely to carry this on into adolescence and adulthood.
Improves cognitive skills – even long before your child is able to speak, they're absorbing information about language by listening to the stories you read.
Social and emotional development – the combination of engaging illustrations, interesting characters and storylines full of heart-warming messages and morals will give your child the tolls to express and understand their own feelings and emotions.
Develops communication – by holding their attention for a prolonged period, your child will be using oral communication and listening skills as well as developing their memory and language recognition.
Builds vocabulary – the range of books you read with your child will expose them to a rich variety of words and phrases.
Strengthens the bond between parent and child – they're many roles a parent has that are difficult, reading a story is (luckily) not one of them.
What stories should I read at bedtime?
The teacher in me is inclined to say "anything!" but realistically (especially if your child is sensitive) you want to avoid anything that's a bit scary or troubling. Your 2am self will thank you for it, I'm sure.
Here are some books I love reading to my nieces and nephews:
Ten Minutes to Bed by Rhiannon Fielding and Chris Chatterton – the whole of this series is wonderful. They offer a fun and gentle countdown to bed whilst various creatures get excited and distracted by things in their environment.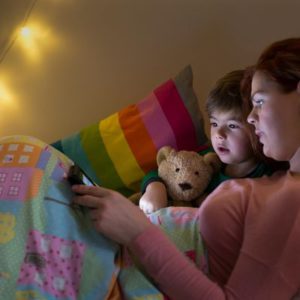 Winnie The Pooh by A. A. Milne – these stories have transcended generations and will never cease to lose their value. Pooh is probably the most quoted and lovable bear that's existed and the other characters are equally cherished. The stories are lovely and short (essential for bedtime) but filled with important messages and friendship and self-acceptance.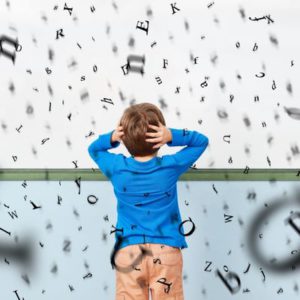 Owl Babies by Martin Waddell and Patrick Benson – this is loved by many of my students as I think we've all felt that way when our mums leave us.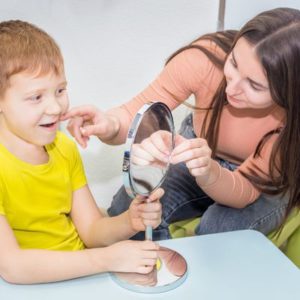 Will You Help Me Fall Asleep? By Anna Kang – perfect if your little ones struggle to self-soothe in the evening. This story has literally been designed to make the bedtime process run as smooth as possible.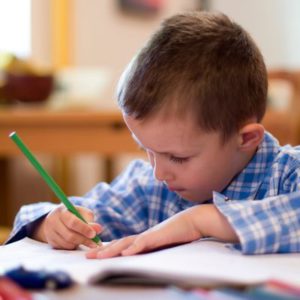 The Whale's Song by Dyan Sheldon – this holds a lot of nostalgia for me as it was my mum's favourite to read. This award-winning picture book is filled with beautiful illustrations that will take your child's imagination through a timeless tale of wildlife and wonder.
"Children are made readers on the laps of their parents." 
Emilie Buchwald
These books and many more can be found on our reading platform, Reading Hub.