No child is born a natural reader. Children are simply raised by families that have the confidence and passion for reading themselves.
Encouraging your child to read won't guarantee them a place at Oxford. But it will give them a skill that can open any door and tackle any hurdle.
You don't want your child to just read though. You want them to choose to read. To feel the comforting embrace of a good book and reserve a special place in their hearts for the act of reading.
Don't just take my word for it though. The OECD outlined that there's much 'value in reading for enjoyment and it is strongly related to social mobility' (2002).
We want to give you the tools and knowledge to get your child to fall in love with reading, TODAY.
I've often found that the reluctant readers among my learners don't have a deep hatred of reading. They just haven't found the right book yet.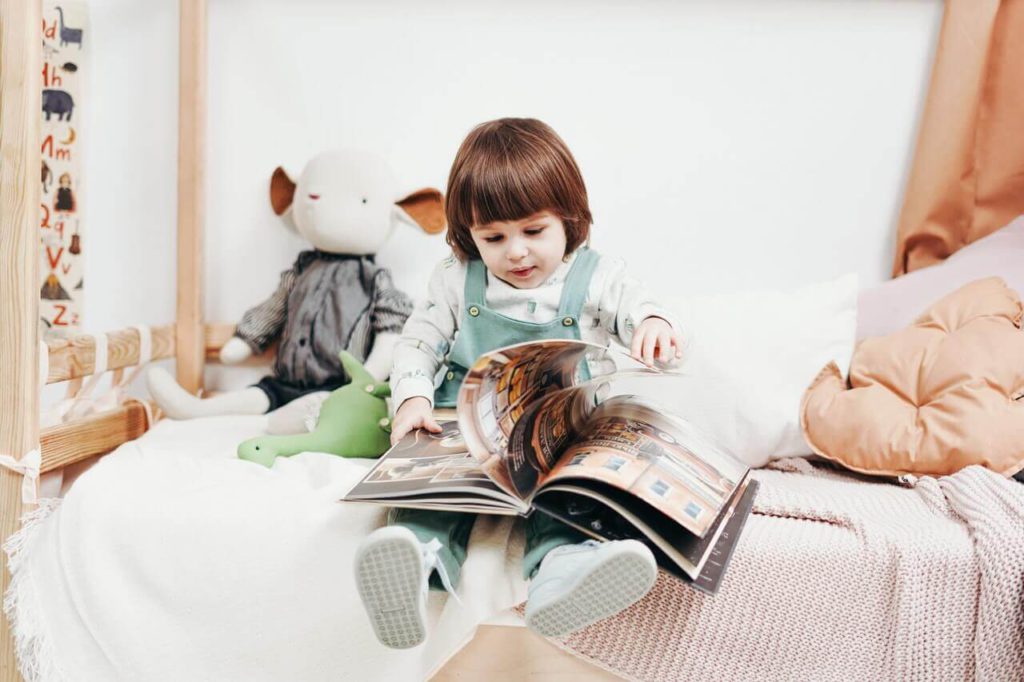 So, I've put together a list of books that I think could turn the non-readers into full on bookworms. It's not been easy to keep this list short, but I think if you've got these books up your sleeve – or on your bookshelves at least – you're going to grow yourself a very keen reader.
These books (and many more like them) can be found in our reading for pleasure software, Reading Hub.
Where the Wild Things Are, by Maurice Sendak (age 2+) – join Max on an epic adventure which has inspired generations of children to let out their inner 'monsters'. This book's also a wonderful tribute to family love when Max returns from his daydream, his mum brings him back down to earth with a hot dinner.
The Funny Life of Pets, by James Campbell (age 8+) – highly interactive and an excellent hybrid of fiction and non-fiction. This is packed full of cartoon-style illustrations which guide the reader on the different types of pets. But it's also filled with hilarious nuggets of debate around why big dogs are better than smaller dogs and where cats originate from (I'll give you a clue, think ET…). This is superb for readers lacking with patience for complicated stories. You can very much pick this up and put it down whenever you like!
Press Here, by Herve Tullet (age 4+) – this isn't just a book, it's a game! It will leave your child wanting to read it again and again in the hope they can work out how the magic works. In order to turn the pages, you have to complete different tasks and can be a lot of fun to read together over and over again!
Dragons Love Tacos, by Adam Rubin (age 3+) – who doesn't love tacos? And dragons? This cheeky story will open up your child's imagination and help them see dragons as just misunderstood party monsters. Once you've finished reading, you'll be ready to tackle your own deepest fears!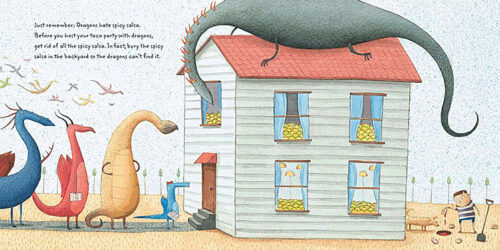 The Book With No Pictures, B.J. Novak (age 5+) – sounds terribly boring doesn't it? It's actually the exact opposite. This book is one of my most requested stories by my students because of how funny it is. The reader has to follow the instructions (to the literal letter) throughout the book and say everything that's inside it (including 'I am a monkey who taught myself to read').