Making and keeping friends is one of the toughest lessons for all children so we are sharing some of the best books about friendship to help!
The British Psychology Society state the value of friendships in children:
"There has been considerable research showing the importance of childhood friendships for later development, with the long-term outcomes of having a good friend cutting across social-emotional development and academic performance at school."
More than ever before we're addressing the impact of isolation on children, and we have come to have a deeper appreciation of the connections we have with others. We can't underestimate the value of true friendships. Early childhood friendships are essential for children to learn about themselves, develop empathy and increase their sense of belonging. 
(Looking for resources to support your EYFS learners? Check out these activities for The Berenstain Bears and the Missing Dinosaur Bone, available with Reading Hub!)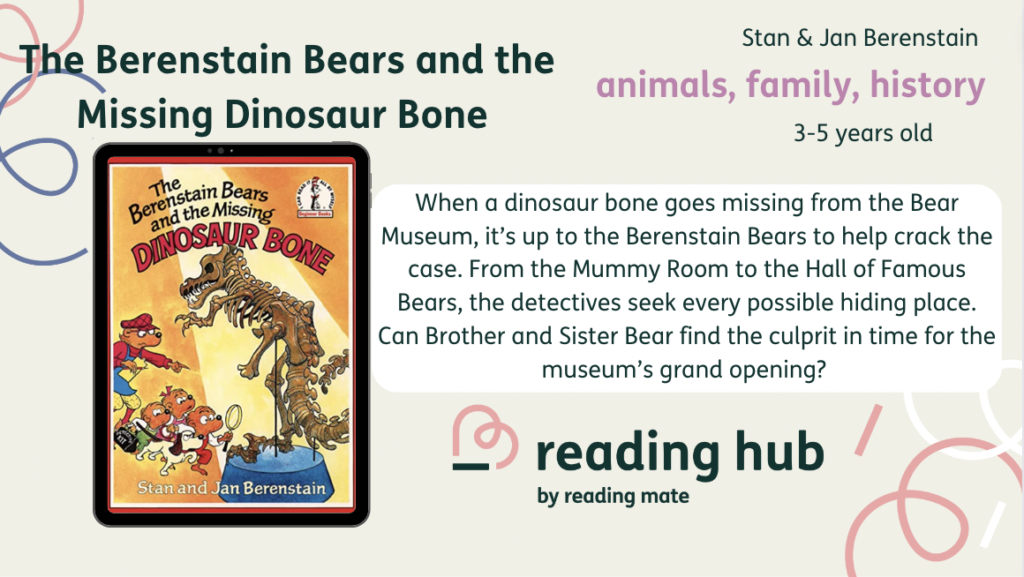 Making friends comes more easily to some than others and using books is an excellent way to show children how to connect with people, how to show kindness in our friendships (check out our book recommendations on kindness here), and most importantly what it means to be a good friend. Find some of our favourite books about friendship below…
Lost and Found by Oliver Jeffers (3-5)
One day a penguin knocks on the door of a young boy who assumes the penguin must be lost. The boy begins his mission to get the penguin back home, even venturing to the South Pole! In the end, he discovers the penguin wasn't really lost at all and was looking for friendship all along.
A charming tale about making new friends and the importance of friendship.
Meesha Makes Friends by Tom Percival (4-6)
Part of Percival's The Big Bright Feelings series, this is a tale about the joys (and difficulties!) of making friends. In this story, Meesha finds it difficult to make new friends and connect with people, so she uses her imagination along with paper, paint, scissors, and glue to make her friends! When her talent for being creative catches the eye of a boy called Josh, she soon realises making friends isn't as hard as it seems. A thoughtful story perfect for introverts and extroverts alike.
Want to Play Trucks? by Ann Stott (6-8)
Jack and Alex meet to play almost every day – there is just one problem; Jack likes trucks and Alex likes dolls. So, when they can't decide either to play with trucks or dolls, they decide to do something even better… they play with trucks and dolls. Oh, and the ice cream van is right around the corner to finish off their game! A heart-warming tale about the power of compromise.
Zippel the Little Keyhole Ghost by Alex Rhüle (7-9)
Paul discovers a tiny ghost living in the keyhole of his front door one day after returning from school. Zippel the ghost is excited to learn how everything works -including the toilet! As their friendship grows Paul begins to feel less alone. A hilarious story about the unlikely friendship between a young boy and a ghost.
Ella on the Outside by Cath Howe (9-11)
Ella is struggling to fit in and has a lot of big changes to deal with. She's starting a new school, she's moved away from her best friend Grace, and her eczema is acting up. Not to mention, she's sitting on a huge secret about her family! So, when the most popular girl in school, Lydia, wants to be friends her luck must be on the up…or is all as it seems? A thought-provoking read which explores 'friends' not always being who they say they are. Cath Howe captures Ella's anxieties and worries in a hugely relatable way.
These books about friendship are guaranteed to spark some great conversations and relationships in and out of your classroom!