If you're looking for resources to support KS2 readers with fantasy texts, check out our KS2 Ferno, the Fire Dragon (Adam Blade) resource.
Fantasy books have a magical way of capturing the imaginations of young readers. Fantasy will transport your pupils to captivating worlds filled with adventure, mythical creatures, and extraordinary quests.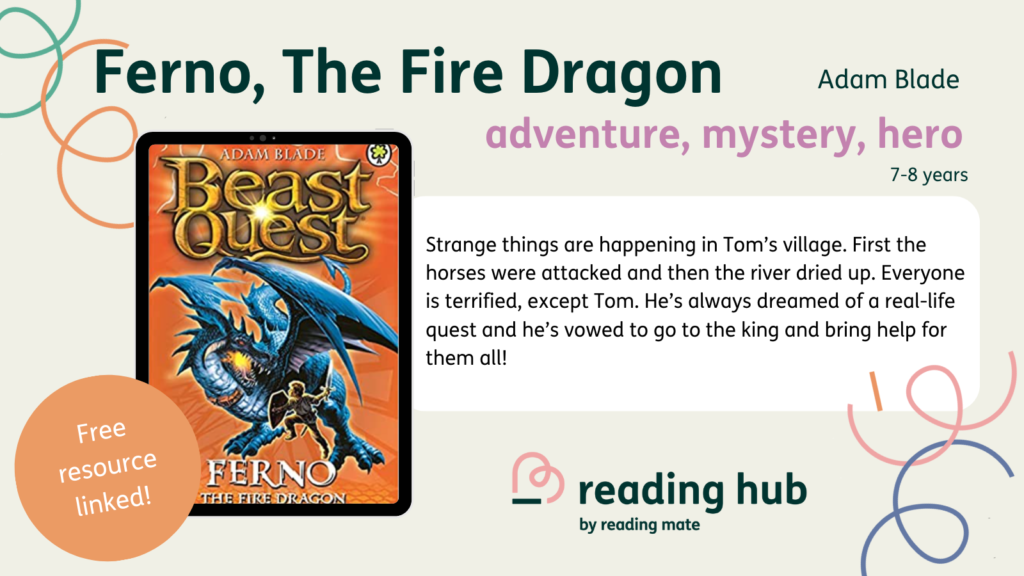 For KS2 students with a penchant for the fantastical, we have curated a list of captivating reads that are sure to ignite their love for the genre. Best of all, these books are available in the Reading Hub digital library.
10 fantasy books to get lost in
"The Box of Delights" by John Masefield
This timeless classic follows the thrilling adventures of Kay Harker as he unravels the mysteries of a magical box that grants him the power to travel through time. With its captivating storyline and richly drawn characters, this book is an absolute delight for young fantasy enthusiasts.
"The Tales of Beedle the Bard" by J. K. Rowling
From the world-renowned author of the Harry Potter series, "The Tales of Beedle the Bard" offers a delightful collection of magical stories that will captivate KS2 readers. Filled with wizarding wonders, enchanting creatures, and important life lessons, this book is a must-read for any budding witch or wizard.
"Amelia Fang and the Trouble With Toads" by Laura Ellen Anderson
Join Amelia Fang, a lovable vampire with a zest for adventure, as she embarks on a quest to save her school from an invasion of pesky toads. This delightful and beautifully illustrated book is perfect for young readers who enjoy a mix of humor, friendship, and supernatural escapades.
"Dragon Masters: Future of the Time Dragon" by Tracey West
Follow Drake and his friends as they embark on a quest to save a dragon from a mysterious time-traveling wizard. Filled with friendship, magic, and epic dragon battles, this book will leave KS2 students eagerly awaiting the next adventure.
"Into the Land of the Lost" by Tony Abbott
When three friends stumble upon a hidden portal in the woods, they find themselves transported to a world of mystery and danger. With its engaging plot and relatable characters, this book will keep young readers on the edge of their seats.
"Dragons at Crumbling Castle" by Terry Pratchett
This collection of short stories by the acclaimed author Terry Pratchett is a fantastic introduction to the whimsical world of dragons. Filled with Pratchett's trademark humor and imaginative storytelling, these tales will leave readers craving more magical adventures.
"The Amazing Maurice and his Educated Rodents" by Terry Pratchett
In this unique twist on the Pied Piper tale, Terry Pratchett weaves a clever and humorous story about a streetwise cat and his band of talking, highly intelligent rats. With its witty dialogue and thought-provoking themes, this book is a perfect choice for fantasy enthusiasts who appreciate a touch of satire.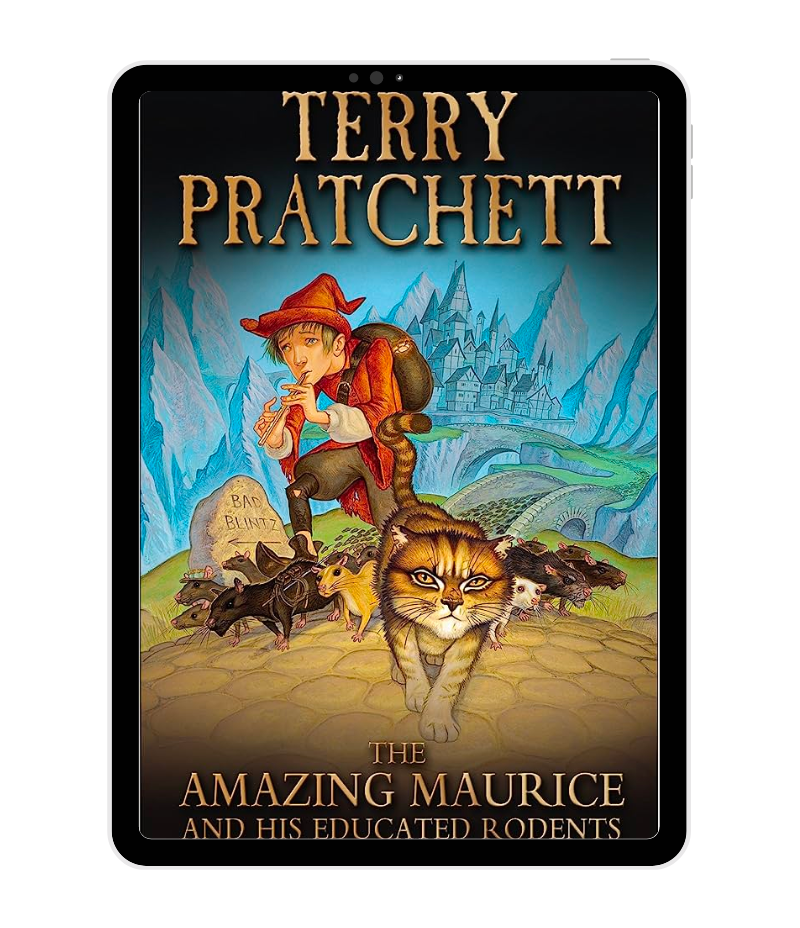 "Trolled" by Bruce Coville
Join young Billy and his friends as they embark on a mission to rescue their town from a mischievous troll who has taken over their school. A story filled with humor, adventure, and a dose of heartwarming friendship.
"Dragon Storm 1 – Tomas and Ironskin" by Alastair Chisholm
In this thrilling series opener, Tomas finds himself caught in the middle of an ancient dragon prophecy. With its fast-paced action and epic dragon battles, this book will have young readers eagerly flipping the pages to uncover the fate of Tomas and the mythical world he discovers.
"Ferno, the Fire Dragon" by Adam Blade
As the first book in the Beast Quest series, "Ferno, the Fire Dragon" introduces readers to a world where evil beasts threaten the land. Join Tom on his quest to defeat Ferno, the fearsome fire dragon. Packed with adventure, bravery, and magical creatures, this book is an ideal choice for KS2 fantasy fanatics. Find plenty more Adam Blade fantasy fiction in the Reading Hub library, too!
Tips to spark an interest in fantasy reading…
Organize a fantasy-themed book club or reading group. Students can discuss their favorite fantasy books, share recommendations, and engage in imaginative activities.
Host author visits or virtual author Q&A sessions. This will allow students to interact with the creators of their favorite fantasy books.
Encourage students to create their own fantasy stories or artwork. Use books they have read as inspiration, fostering their creativity and imagination.
Incorporate fantasy-themed projects or assignments into the curriculum. For example, designing a magical creature or creating a map of an imaginary fantasy world.
Arrange classroom read-aloud sessions. Teachers can bring fantasy books to life through expressive storytelling, sound effects, and character voices.
Find everything from Adam Blade to Darcey Bussell on Reading Hub
With the plethora of fantasy books available in the Reading Hub digital library, KS2 students have an endless supply of enchanting adventures awaiting them. Whether it's exploring mysterious realms, encountering mythical creatures, or embarking on epic quests, these books are sure to captivate the imaginations of young readers.