Reading is (and always has been) an integral part of my life. Whether it's an audiobook, eBook or a glorious hard-back, there's never been a time that I've not had a book on the go. From repeatedly ploughing through 'We're Going on a Bear Hunt' in infancy to devouring Harry Potter through my adolescence and 'Eleanor Oliphant is absolutely fine' in my university years. Books have been like a comfortable pair of slippers that's seen me through my entire life.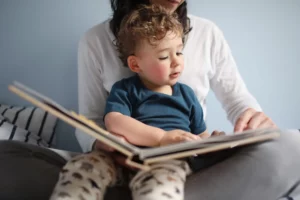 I consider myself incredibly lucky to have been born to enthusiastic readers. My mum was poised and ready with books to read to me before I'd even taken my first breath.
So, naturally the only path for me to take was to become an English teacher, right?
Well, it was a toss-up between nursing and teaching but decided the night-shift life wasn't for me so pursued a Secondary English PGCE instead. Nine years later, I'm still teaching English. But my lessons look nothing like those from my NQT years.
Throughout this time, I've come to understand the true value of reading and the impact a love of books can have on young people's lives.
How can we put the love back into reading?
You're probably lucky enough to have happy childhood memories of bedtime stories, library cards and trips to the bookshop. All of this combined with a book-filled home and perhaps an inspirational role model has led to you being the reader you are today, right?
The habits you have as an adult are built on the experiences you had in childhood. Whilst a large part of your childhood is spent at school, an even larger part is spent in the home. Teachers put up the scaffolding but it's the parents who lay the foundations. If the foundations aren't solid, then the scaffolding won't fit, and the building may not withstand the pressures it's expected to.
Help the parents first…
I genuinely believe if we take the pressure off parents and make reading a relaxing, flexible and fun activity, it's bound to be reciprocated by their children.
Reading doesn't have to be sat at the kitchen table reading Biff and Chip. Reading goes beyond the pages of a book. It can be as simple as spending time with your child, having discussions, asking and answering questions, observing and critiquing their environment. It's role play, noticing pictures on the wall, interesting displays, creative thinking, storytelling, and audiobooks! The list goes on (check out my other blogs and guides for more tips on this).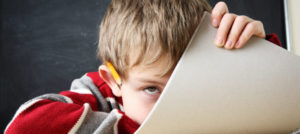 Child-centred reading makes for happy reading
Any parent knows that if their child feels in control, that's (almost) half the battle won. I've learned the same applies to reading. Although this method has shot me in the foot many times – I've found myself reading the same Horrid Henry book over and over to one of my students – if the child is excited and invested in the story, they're more likely to stick with it and not reach for that pesky iPad…
Routine, reward, repeat
Every child needs routine (even if they may resist it sometimes). I've come to see that this is essential to getting into the habit of reading too. Slotting in a story to your daily routine not only means there's consistency but it also means the child doesn't know any different and will come to expect reading as a part of every-day life.
James Clear puts it perfectly in Atomic Habits, "A very small shift in direction can lead to a significant change in destination."
Many of my students start their day with a story as it's an excellent mood stabiliser. As a result, some of them now reach for books in times of stress or anxiety.
Ensuring that the act of reading always feels like a reward and never a chore will ensure children associate positive emotions towards it in the future. In other words, if they're not in a good place, don't throw a book in their face. Save it for when they're calmer.
Is it actually possible for every child to enjoy reading?
Ideally, parents should feel supported and empowered when it comes to their child's reading. They should have access to a ready and waiting list of accurate recommendations for their child. Parents simply don't have the time to sift through the best sellers. They need a book that's catered to their child's needs, preferences, and abilities. All of these reasons (and a few more) is why Readingmate exists.
I'm a firm believer in the idea that no child dislikes reading; they simply haven't found the right book yet.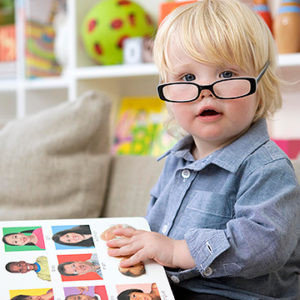 Ability shouldn't have any impact on a child's access to reading and literacy. 4 years working with children who have extremely complex needs has taught me that.
There are some children who find reading difficult or lack confidence. This doesn't have to be a permanent state of mind. All we need to do to establish what they enjoy, and I can guarantee there's a book waiting for them to fall in love with.