With the weather being increasingly more kind to us, we're all spending a little more time outside.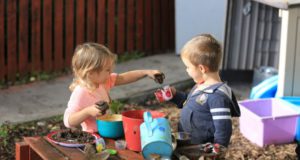 How much better do you feel after you've spent some time outside? It could be enjoying your garden, a walk in the park or even a day at the beach.
Fresh air, sun, sights and sounds of nature can rejuvenate your child's mind and body.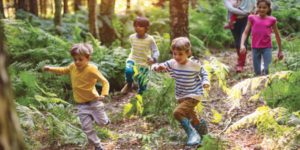 Time spent outdoors is invaluable and has become all the more precious in the past year. You'll probably notice a stark difference in your child's behaviour and temperament when they've had plenty of time outside compared to being stuck indoors. They're less irritable, calmer and perhaps even less distracted by screens (perish the thought).
What's so great about 'getting some fresh air'?
Children spend on average 7 hours a day in front of electronics (Miracle Recreation, Why Should My Child Play Outside? Benefits of Outdoor Play for Kids, 2021). And I'm acutely aware that most parents are making an exerted effort to limit their child's 'screen time'. Just in case you wanted a little ammunition to drag your child away from the tablet, here's some reasons why it's so great for them:
Improves motor skills, overall health, and muscle strength
Better relationships with siblings and parents – due to children not having to compete for attention or a particular toy, they're distracted by playing with others.
Become more self-aware – your child has the freedom to explore the world from a different perspective and observe things in their own way.
Appreciation of the environment – by introducing them to the beauty of nature, they'll have a deeper understanding of how and why we should look after it.
Better social skills – lots of outdoor plays involves imagination, compromise, and teamwork. All of which are very helpful when navigating social situations throughout their life.
Gives them a sense of independence
Opportunity to explore all five senses

How will it help my child's education?
One of the best ways to broaden your child's mind is through exposure. Whether that's exposure to books, people, or new environments.
Outdoor play is hugely beneficial for your child's overall learning experience.
Develops awareness of time management and organisation.
Aids brain development – regardless of the environment your child's exposed to, it's entirely down to them to create the entertainment. This involves a huge amount of exploration and creativity.
Improves communication and speech and language skills – through meeting peers that are different to them, your child has to navigate conversations and develop friendships.
Expands perceptions of what a 'learning space' is – by taking play outside, your child will begin to realise that learning can happen anywhere, at any time. Whether it's looking at how far the roots of a tree reach or investigating rock pools, it's all learning!
Retention of information is more likely – we all have very different learning styles but getting children to do whilst they learn is a great way to help them remember things.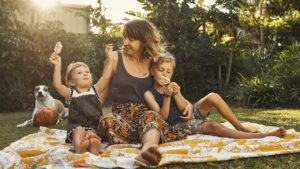 Most parents would agree they want their child to be healthy, well-rounded, independent, and compassionate members of society.
Getting your child to spend a little longer at the park on the way home leaves fewer opportunities for them to demand 'screen time'. Which means less hassle for you and more fun for them!