…kind of
This year marks my 9th year of teaching. I've taught many lessons and learned a few too, about myself, how children learn and the many, many areas for improvement within education.

As I write this, I'm entering my final week of teaching and from January 2022 I'll be working for Readingmate full time. Although it's been a difficult decision, I'm thankful that I'll still be able to help and support parents, teachers, and children with Readingmate. I've always said the only other job that could possibly tempt me away from teaching would be chocolate taster. As there's not many of those positions available, this is a good alternative.
It all started with a panic-stricken phone call
 It was a bleak November morning, and I was up early hitting the books. Sat with a hot water bottle, creaky conversion heater (yes, student housing really is that bad) and a very strong coffee, it occurred to me that in a year's time I had no idea where I was going to be. For the first time in 21 years, I had nowhere to go in September. No plan, no direction, and no idea.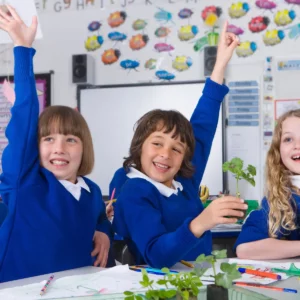 Whilst this may sound quite liberating, for me it was the utterly terrifying. I did what any other girl does in a panic, I called my dad. After bringing me back from the depths of despair, we came to the conclusion that applying for a PGCE may not be a bad idea as I really enjoyed my placement in a school.
After a gruelling 16 hour day (8 of which were spent travelling), I made it through my PGCE interview at the UEA and was offered a place on their Secondary English PGCE program. In these 9 years, I've been privileged enough to teach in 3 high schools and end up in an SEND school teaching English to children with complex and life-limiting conditions. It's been a journey. One I could never have predicted and would never change.
Friends for life and tears for days
 Within that time, I've met some of the most inspiring individuals (most of them children) and made incredible friendships (nothing brings two people closer than marking exam scripts over a box of celebrations).
I've had classes that tested me, tricked me and ultimately beat me. I've also taught students that moved me, entertained me and who I completely adored.
I distinctly remember this one class I inherited from a previous teacher. They were sold to me as 'utterly wonderful' so I had high hopes. However, I soon learned the reason this class were so 'wonderful' was because they were fiercely loyal to my predecessor. As a result, I had to 'prove myself worthy' to this class of 14-year-olds.
Well, I tried everything, lunchtime classes, engaging lessons, even bribing them with sugary treats! Nothing worked. Until one lunchtime the ringleader happened to walk in on me crying (this was during the time my mum was terminally ill) to a fellow teacher. And so the tide turned. From then on, they were a delight. And the lessons I shared with those students remain to be some of my happiest memories to this day. I guess showing a little vulnerability made me seem more human?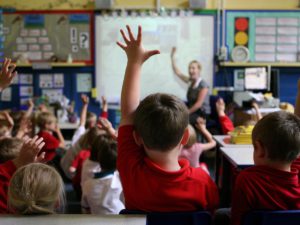 My promise to you
Any teacher or parent will understand that looking after a child (in a classroom or at home) is a full-time occupation. It's all-consuming and involves multi-tasking to a superhuman degree.
I've been lucky enough to meet and work with some truly amazing parents, especially in my most recent years. Parents are phenomenal and I'm in awe of their tireless commitment and unwavering optimism and enthusiasm.
Consider this a thank you to each and every one of you for making me the person and teacher I am today. Every email, phone call and parent's evening had value and taught me something. I'd also like to make a pledge to commit my time to ensuring that parents, teachers and students will feel heard, supported and acknowledged when it comes to reading and literacy. I'll dedicate any available moment to improving the literacy outcomes for every child in this country.
Because it's all of you, brilliant readers, that make this job possible, thank you.