The 21st Century has seen rise to a technological generation. The impact of which we have no experience or understanding of (yet). There's no telling how it will influence us, our children, and our children's children in the years to come.
However, when you consider statistics like 55% of 5–15-year-olds use social media apps and 97% use video-sharing platforms (Ofcom, 2021), we need to ensure we're clued up on what our children are consuming on these technologies.
What's a "Kidfluencer"?
Any parent will be well aware that the number of "Kidfluencers" – children with large social media followings – has grown exponentially in the past few years. But these highly successful and profitable Kidfluencers generate their gross earnings through targeted advertising and sponsored content that many of our children are consuming and (perhaps) even being influenced by.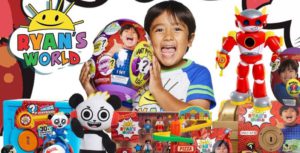 What do Kidfluencers do?
In a nutshell, they do exactly what every other YouTuber, Instagrammer, Tik Tok[er] does. They take their hobbies, likes, interests, lives and upload it to the internet for thousands, sometimes even millions of people to see.
These children meet a plethora of niches too: food, fashion, pranks, lifestyle, sports. You name it, there's an influencer for it. Even though some of these children aren't even of the suggested age to be using these apps, they've got some of the biggest followings going.
What 'influence' are they actually having?
The 'lifestyle' of an influencer is something many children and young people are drawn to nowadays. I believe this is partly down to the fact they're consuming so much content that they feel it's an attractive and achievable career path for them.
Whereas the alternative more 'traditional' career paths seem uninspiring, not as financially profitable and don't offer the lifestyle perks either.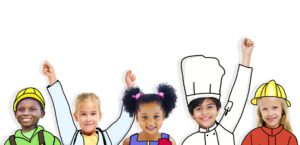 In many conversations I've previously had with students, there's been a significant number who plan on making a career from a video streaming platform. And I feel this trend is growing.
My concern is how realistic is the success of an 'influencer' career? And, more importantly, who will inevitably prey on this dream and our children as they try to achieve it?
Proceed with caution
Firetech Camp offer a five-day course on "Creating for YouTube – Become a YouTube influencer" which costs from £425. That's a hefty sum for the majority of households but it's still their bestselling course.
eSafety consultant and founder of DigitalParentingCoach.com, Dr Elizabeth Milovidov, states, "parents should exercise caution before encouraging their children to become kid influencers". She explains that only a very small minority of children and families have found financial success and crucially she says, "parents need to be aware of the effects that constant photo snapping can have on a child's mental, physical and emotional well-being."
Whilst many children consume this content for fun and harmlessly it's worth bearing in mind the effect it's having on your child's mind.
What can parents do to help?
• Show an interest
• Ask questions about what they're watching
• Set a time limit on their viewing and agree it's not up for debate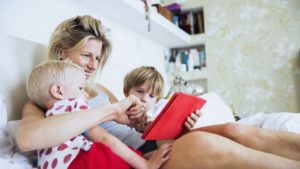 • Encourage them to watch in a shared space
• Come up with an 'activity menu' of alternatives to screens with your children e.g. reading, crafts, going outside, baking.
• Create a screen-free zone
• Model healthy screen use
• Keep an eye on any changes to their behaviour or mood after watching
• Go easy on yourself – the past 20 months have been gruelling. If giving your child some extra screen-time means you can do something for yourself, then everyone wins. And as a result, you'll be more emotionally available and there isn't a battle to be won.