Sunday 15th May marks National Children's Day UK. It celebrates the importance of a healthy childhood, and how we need to protect the rights and freedoms of children and young people. This year they're exploring how we need to create a kinder world, what makes people unking and how everyone can choose to be kind.
As this is a hugely worthy topic of discussion and poignant issue facing our young people today, I thought I'd share with you some wonderful books that teach and celebrate kindness. If you need some tips on engaging your child with reading, check out this blog.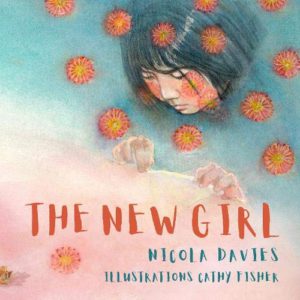 The New Girl by Nicola Davies (age 6-8)
A new student starts in the class, and other pupils laugh and shout at her because she doesn't look like them and speaks a foreign language. Compassion grows as she makes beautiful origami flowers for her classmates.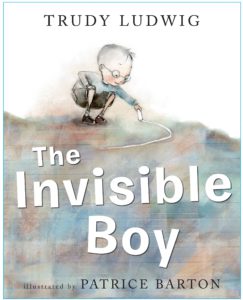 The Invisible Boy by Trudy Ludwig (age 5+)
Meet Brian, the invisible boy. Nobody ever seems to notice him or think to include him in their group, game, or birthday party until a new kid comes to class. A gentle story that teaches how small acts of kindness can help children feel included and allow them to flourish.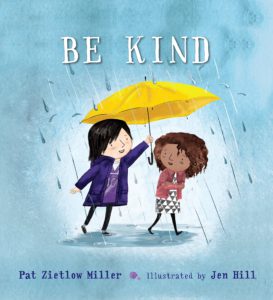 Be Kind by Pat Zietlow Mille (age 4-5)
Tanisha is so embarrassed when she spills grape juice on her dress at school, but the little girl telling the story thinks of lots of ways she can show kindness to someone in trouble. A wonderful picture book that reminds us that being kind is one of the simplest and most profound things we can do.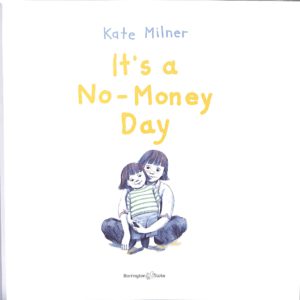 It's a No-Money Day by Kate Milner (age 5+)
This moving picture book about a family's visit to the food bank is a sensitive exploration of how it may feel to live below the poverty line. Perfect to share with young children to develop empathy and understanding (or to recognise their own situation).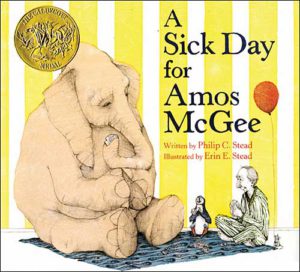 A Sick Day for Amos McGee by Philip C. Stead (age 5+)
Friends come in all sorts of shapes and sizes. In Amos McGee's case, all sorts of species, too! Every day he spends a little bit of time with each of his friends at the zoo, running races with the tortoise, keeping the shy penguin company, and even reading bedtime stories to the owl. But when Amos is too sick to make it to the zoo, his animal friends decide it's time they returned the favour. This award-winning book shows the value of selflessness and caring for one another.
Do you have any suggestions of other books that teach and celebrate kindness? I'd love to hear them! Please share in the comments below.
Happy National Children's Day! 🙂