My Dad was many things when I was growing up, a great runner and swimmer, avid film and theatre buff, tenor in our local choir and immensely kind. But I would never have described him as a 'reader'.
Don't get me wrong, he read me plenty of bedtime stories and would often buy me books if I had done well at school. Reading is something that's come to him later in life thanks to his sabbatical, our excellent local library and his new part-time working week (growing older has its perks after all).
I soon came to learn that reading, for Dad was about so much more than getting lost in a story, it was about making and holding onto memories.
How did my Dad influence my own reading journey?
In my first year studying English Literature (predictable, I know), I would often call my dad to chat about what we'd been reading and was taken aback when he remarked on the book or story. Noticing my reoccurring reaction, one day he said, "I've read many books in my time, beaut. I just don't quite demolish them at the same pace as your mother." (my mum was known for taking two suitcases on holiday (one for her books and one for her clothes).
It was during this time I discovered my Dad's favourite author was Charles Dickens. Then it all started to make sense.
How do stories hold memories?
Every, single year Dad would take me to the West End to watch a musical for my birthday. To this day, the one we still agree is our favourite (as we've seen it multiple times) is Oliver! And he's kept every single program (some of them are over 29 year's old).
His sentimentality doesn't stop there though. He's also kept all of my tattered picture books (including multiple copies of We're Going on a Bear Hunt). When I discovered this aging collection, I asked why he was letting them take up valuable shelf space and his response was "well, you never know when you might want to read them again, do you beaut?"
That's when it occurred to me that being read to as a child is as much of a memory for you as it is for your parents.
I like to think he peruses the pages of Mog and The Tiger Who Came to Tea (this one he had the most affinity with because of the terrifying prospect of coming home to no beer) on a rainy afternoon.
Now, myself and Dad exchange books and recommendations on a weekly basis. And his love of reading competes with my own now. He regularly asks me if I've read 'so and so' yet and I have to confess to him that I struggle to keep up with his pace.
His passion for books has certainly grown and (much like his cooking) it's gotten stronger and more eclectic over time.
The brilliance of Dads in books: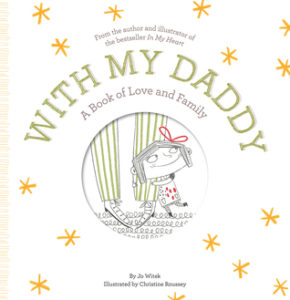 With My Daddy: A Book of Love and Family, by Jo Witek – a touching story of all the things a little girl can be when she's with her dad. She can be confident, brave and adventurous, but Dad also settles her anger and calms her fears. A special picture book about the bond between father and daughter.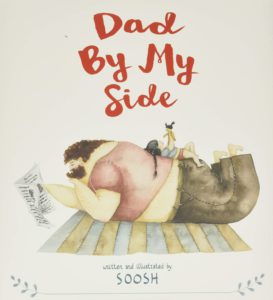 Dad By My Side, by Soosh – let the illustrations warm your heart as an oversized dad and tiny daughter do everyday things and exciting new things, all of them together, and together they can do anything. Watch this space, it's a classic in the making.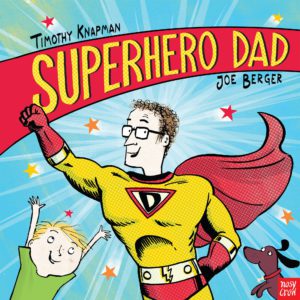 Superhero Dad, by Timothy Knapman – this story celebrates the various ways fathers are extra-special—from superhero-level snoring, to invincible joke-telling. A lovely reminder to your little ones that Dads don't need to leap tall buildings to be a superhero to little ones.
Just Like Daddy, by Ovi Nedelcu – Ovi shows how much bigger, brighter and more exciting everything is that Dad does, from his son's perspective. Driving to work looks like a blast to the little boy, but the illustration of dad in rainy day traffic tells his side of the story. You also see places where both points of view are exactly the same, when it's time to dream about the weekend, and spending it together.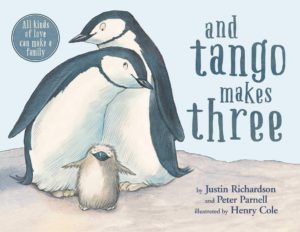 And Tango Makes Three, by Justin Richardson – a non-traditional family depicted in a children's picture book. And Tango Makes Threeuses the true story of two male penguins in the Central Park Zoo to celebrate parental love regardless of traditional gender roles.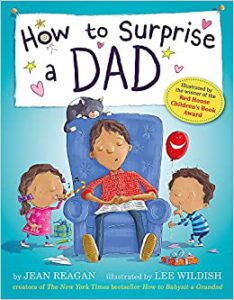 How to Surprise a Dad, by Jean Reagan – a brother and sister team up to figure out all the ways to surprise Dad: with gifts—the really special ones are homemade—and random acts of kindness, by showing him new things and practicing for the really special Dad days, like his birthday or, of course, Father's Day.