It's been a cosy and quiet Christmas holiday but I think we're all now craving order and routine, aren't we?
My toolkit to surviving the cold mornings and the return of the parent/teacher! Is simple: good breakfast (for your kids) and a strong coffee (for you).
Here are my go-to healthy and satisfying breakfasts for those bleak January mornings.
'Zoats' – an Americanised name but it's fool-proof for those veggie dodging children. Finely grate courgette (or zucchini for my American readers) into your porridge (or oats). Cook as you would normally and add whatever toppings your children like. Go for fruit if you can as sugar, jams, spreads and syrups can make it more of a pudding than a breakfast. The courgette almost completely dissolves and it's a portion of veg in the bag before they've entered the school gates. Win!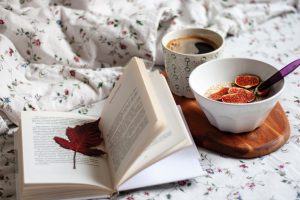 Savoury 'muffins' – whisk together 6 eggs with seasoning and a splash of milk, chop up veggies of choice (I go for tomatoes and peppers), grate cheese and cut up some ham. If your children are old enough, they could even help with some of the chopping/grating. Spray a muffin tin with a small amount of oil, pour in egg mixture with toppings of choice. Again, the kids can get involved here. We all know if they're involved in the process, they're more likely to eat it!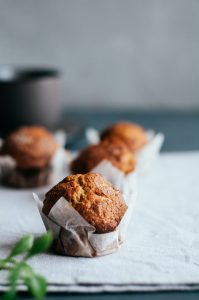 Baked oat bars – mix in a bowl 200g oats, 700ml milk, 2 whisked eggs, 2 tsp of vanilla, tsp honey, any type of fresh or frozen fruit (I use blueberries and raspberries with some grated courgettes and carrots). Mix well. Pour into greased baking dish and bake for 180C for 45 minutes (keeping an eye). Refrigerate and cut up for an easy grab and go breakfast.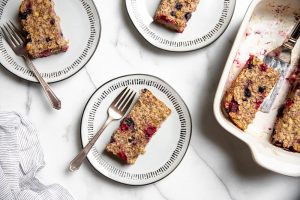 Now you have your breakfast sorted, getting ready for a day of home-schooling is going to be much easier (hopefully). It all starts with your little ones. If they're on board, you're on to a winner.
Here's a fool-proof guide to owning the home-school slog:
Get your child dressed in a uniform (of sorts) – as nice as it is to stay in our jarmies, it's no good for their motivation or mindset. Fresh clothes, fresh day.
Make a weekly schedule – no one likes unexpected surprises (2020 has given us quite enough of them) and this way you can all choose activities to include (which means they're more likely to cooperate).
Talk about how they feel – the past 9 months has been so inconsistent for our kids. And they need structure. Have a conversation about their thoughts and feelings. Make sure to share yours too so they know it's okay to be a bit anxious or sad.
Get bedtime routines back – we all get a little slack with our bedtime in the holiday. It can be tempting to let the routine slip but in the long run, you'll thank yourself for maintaining order. Combine with bedtime stories and they will be settled for a good night's sleep before the big day.
Don't worry if no 'schooling' takes place – there will be days when nothing goes to plan. This happens to be and it's literally my job to 'school' kids. It's okay. Draw a line under that day and start fresh tomorrow. I would say if you manage 3 hours a day, you're absolutely winning!
Get some fresh air – for your mental well-being and for your physical health, getting out of the house is a MUST. You and the children will need to let off some steam and escape the four walls.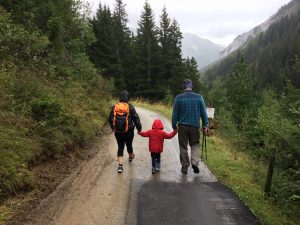 Whatever the next few weeks have in store, TRY to enjoy them. Enjoy the extra cuddles, the bonus movie nights, the baking, the stories and adventures in the outdoors.
Parents wear so many hats as it is without throwing 'teacher' into the mix too. Take care of yourselves, reach out to friends, family and teachers. We're all here to help you.
"Have patience with all things, But, first of all with yourself." – Saint Francis De Sales