Reading strengthens our knowledge, expands our imaginations and develops our understanding unlike any other media. It also helps us become compassionate, empathetic and critical of the world around us
Have you ever had one of those moments whilst reading when you genuinely feel like the story is based on your life?
I was reading an article on children's author, Helenka Stachera and it got me thinking about how books can make us feel seen, wanted and heard.
Who is Helenka Stachera?
Author of The Ice Whisperers, Helenka was handed over to a couple at the age of ten. A British woman and Polish man. They were not her biological parents but raised her as their own and six months after welcoming her into their home, they adopted her.
As an adopted child she was full of questions that her Mum tried to answer but she ended up with very little information about herself. With so little to go on, Helenka made up her own stories about who she really was, 'I imagined I was a princess, or from the circus, or – a favourite – perhaps I came from a family of Italian ice-cream makers.'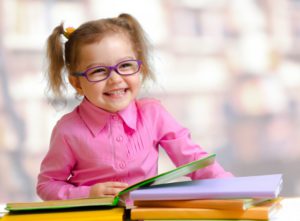 The power of stories
Helenka threw herself into books and would say when her Mum or Dad would read her a story it 'was the best part of the day […] I loved fairy tales, myths and legends, and in those stories, I did find children who were like me.'
Myself and my husband James both share a huge love for Harry Potter (we still routinely read them and watch the films in the run up to Christmas). I know that we're not alone in this adoration of Harry Potter. In fact, over 500 million copies of these books have been sold globally. One of the many reasons that I felt at home at Hogwarts was because Harry wasn't the strongest or the smartest child, he was normal. But this didn't stop him from achieving phenomenal things.
Harry Potter made the average child feel unstoppable, magical, and capable of anything. For me, that's what built the bond with the books.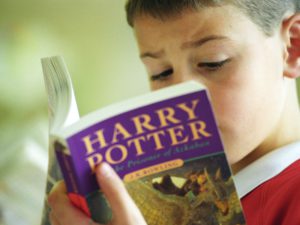 Answers can always be found in books
Developing a love of reading with your child can lead to innumerable opportunities for you and them. Not only does it spark conversations between you, it creates and nurtures a bond unlike any other. Sharing the trials and tribulations of characters, grieving for the end of a story and sharing the excitement of a brand-new book really are magical moments.
When I open the pages of 'To Kill a Mockingbird' I'm instantly taken back to Sunday afternoons as a child. The smell of a roast chicken wafting through the house, fire lit, and our cat (Mr Honey) curled up at my feet. Whilst my mum is no longer here, those memories remain and I have a bookshelf filled with them waiting to be revisited.
Books really are uniquely portable magic. They allow our children to explore any possibility, escape the harshness of reality. More importantly, books can facilitate the development of their own emotions, morals and understanding of the world around them.