We spend weeks counting down to the Christmas holidays (literally with advent calendars), getting excited about the spare time and turning off the alarm.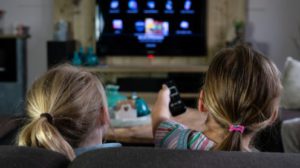 The first week is full of trips, seeing relatives and Santa paying a visit but by the second week, the gadgets, games, and gizmos have lost their appeal and the kids are in need of a little more stimulation.
Battling with short attention spans, lack of playmates and the great British weather can be tough when it comes to coming up with fun things to do together.
However, I think we're all ready to peel ourselves off the sofa, embrace the weather and head out for an adventure. But what can you do?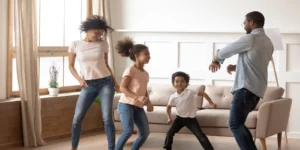 Get your bodies moving – a resource I've found really helpful for my students is Go Noodle. It's got tonnes of family friendly running, stretching, dancing and mindfulness videos" with funny and creative characters. I particularly enjoy the 'Cookie Boogie'!
A little goes a long way – choose a day post-Christmas to build a den with all the duvets, cushions, and pillows, line up the Christmas films and prepare the snacks. This is a great way to decompress after the very busy and socially exhausting festive days. After all, this time of year welcomes a duvet day, don't you think?
Game night – a Christmas favourite in most households is a new game. So why not take it for a spin and try it together? Remove all devices, put on some fun music, and enjoy a little friendly competition.
Get cooking – the Christmas period is filled with some of the best food (in my opinion) but it can also generate a few leftovers too. Why not do a cooking challenge (Ready, Steady, Cook style) whereby you're all given the same ingredients and have to create a new dish from them!
Volunteer for a good cause – Christmas brings out the generosity in all of us but those in need at Christmas are in need all year round. Animal rescue sanctuaries, food banks or environmental causes are always great to teach your kids about the world and also get out of the house!
Bowling and amusement arcades – bowling and amusements have seen a resurgence in the last couple of years and I am here for it! Great active family trip out.
Pop down to your local library or museum – hopefully you're lucky enough to have a library near you. Check out their holiday schedule and see what your kids could get involved with. Often, they run clubs or competitions to get your kids excited and engaged in reading!
Get some fresh air – whether it's a trip to the coast to blow away the cobwebs or a bear hunt in the forest, getting outdoors, sticking on your wellies and jumping in puddles is a fabulous way to while away an afternoon.
Whatever you choose to do, make the most of your time as a family. After all, these days create the memories that last a lifetime.