Like the rest of 2020, New Year's Eve is going to be…different. But that doesn't mean it has to be dull.
Which is why I've put together the perfect list of things that you can all (genuinely) enjoy on the day as a family. With some ideas to celebrate New Year's Eve with kids.
Use the whole day – especially if you have tiny ones at home, making the most of the whole day is really important. Of course the count-down to midnight is what most people obsess over but your youngest ones may not manage that. As you would with Christmas Eve, make the whole day an EVENT. That way, you'll really get the most out of New Year's Eve with your kids.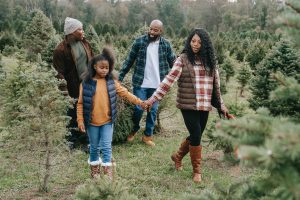 Promise jar  you could use an old jam jar or any receptacle that will house small pieces of paper. Your children could decorate it with acrylic paints or stick on decorative patterns. As a family, write down one promise to make to yourselves for next year (eat more veg, be kinder to people, read more) and write it on the outside of the jar. Every time someone does something towards this promise you could put a penny in the jar!
Look through photos or videos of 2020 – from family Zoom calls to baking banana bread (come on, we all made at least one!) flick back through the photos of 2020 and tell stories about each moment.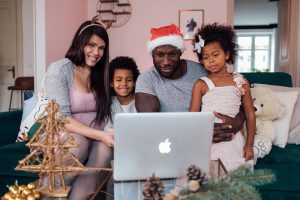 Make a family video – this is a lovely opportunity to catalogue your children through the years. You could ask the same questions each New Year's Eve for your kids and create a tradition. Also, as you may not be with loved ones, you can send it out to them too.
Have a special meal – you could all help plan as a family what the menu could be. Children could help lay the table, design place names, create a centre piece.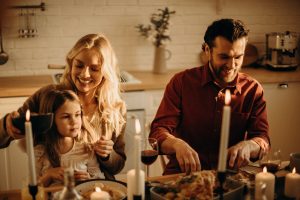 Don't obsess over the countdown – you all know that a sleep deprived child is not fun. However, if you don't want your child to stay up, choose a time before midnight (that's child-friendly) and countdown together as a family then. You could even Zoom with other relatives at the same time, so it feels really special.
Family time capsule – we all have a few leftover boxes from Christmas so this is a great way to use them up. Get your kids to decorate it too. And no you don't need to bury it. Overall, 2020 will be a very memorable year for parents. And for your kids too. You could place items in there that represent the year for each of you (rainbows, facemasks, photos, plant seeds, pasta). It's a lovely chance to reflect on the year (the good, the bad and the uncertain).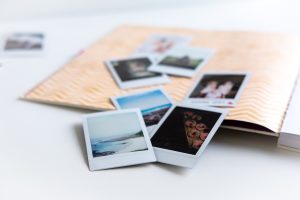 Still in a festive mood and want to drag it out? Then check out our Free Christmas Ideas post!
I know many of us want to run towards 2021 and erase 2020 altogether. But I think 2020 has taught us a lot about ourselves. It's highlighted a lot of individual strengths. That, you should be really proud of.
Go boldly into to 2021 and I can't wait to see you on the other side, friends