One undeniable fact about the last year or so is that it's been rough. Rough on us all. In very different ways but we've all had our own struggles and burdens to bare.
As a teacher, I would argue that parents and children have been given the bum deal. And the main reason for this is, undoubtedly, school closures.
The first lockdown was new and exciting. It felt like bonus time and we were all a little thrilled. Until it dawned on us that there was no end in sight, and you were going to have to get to grips with your times-tables and step up to the role of teacher.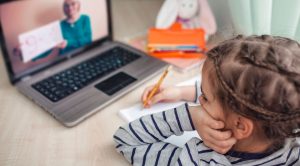 "The human capacity for burden is like bamboo- far more flexible than you'd ever believe at first glance."
― Jodi Picoult, My Sister's Keeper
And here we are living in the middle of the worst sequel of all time. Lockdown 3.0 is equivalent to third Home Alone film, the worst of all (one and two are just superior, end of).
What's COVID-19 done to our kids?
Some have referred to the happenings of 2020-2021 as the 'war of this generation'. I can see some similarities as it's required us to work together, do what's best for the collective and put our 'normal' lives on hold for the sake of the nation.
I'd like to share with you some of the pretty seismic shifts that've happened to us during this time. The good and the bad…
There's been much debate over the role that school closures have had on the overall containment of the virus (which I'm not going to get into). Either way, the hokey cokey of opening and closing the schools has been awful for parents and children. Here's why: schools are a rich source of knowledge and learning (obviously), but they also provide a peer group for your child which allows them to develop their social and emotional skills too. As much as we try (and I know parents have been trying their hardest), there's only so much creative and imaginative play an adult can offer (and tolerate). Children need other children for support, entertainment and play.
A GOV.UK study (October 2020) found that older children found it easier to maintain friendships with peers whereas primary age children were unable to keep regular contact with friends. However, this same study said that loneliness is a huge issue for children and young people. If you're concerned this may be the case with your child, why not schedule a play date over zoom? You could organise doing the same craft or baking session and share it with their friends?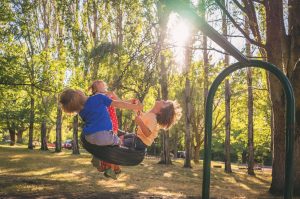 Improved family relationships –
25% of families reported that their relationships had improved during lockdown or stayed the same (GOV.UK, October 2020). Parents I've had contact with have had mixed experiences but on the most part this 'extra time' has put everyone quite literally in the same boat. We all have a shared enemy and goal. As a result, we all share the same worries and concerns which has (albeit in a dreadful way) brought us together.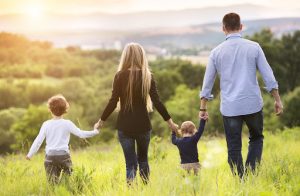 Taught us all patience with ourselves and others –
This is one that I can definitely relate to. I certainly had to dig deep into my patience with the panic-buyers and painfully long queues at the supermarket. But we've all had weddings, holidays, birthdays postponed or cancelled, and we've just had to accept it as a consequence of the times. I genuinely think that these occasions in the future will now be so treasured and not rushed or avoided. I know that I was guilty of skulking out of a birthday party or wedding early, but I think we're all going to be staying until the bitter end from now on, don't you?
Increased our capacity for kindness –
as we can't help the lady over the road in the same way we could before, we've all had to find ways to make those very rare interactions with others as pleasant as possible. Whether it's making room for others to pass on the pavement, helping a solo elderly shopper reach for an item off the shelf or (if you're like me) thanking every single delivery man, shop assistant, nurse, human that you meet incessantly (almost to the point of appearing desperate).
Revealed what we're really capable of –
lockdown 1.0 was bearable with spring on its way and long summery days. But I think 3.0 was another beast which has pushed us all to the limits. Some of you have taken this time to improve your health and others have simply shown yourselves more compassion and allowed there to be good and bad days.
Every facet of your life had been changed beyond recognition. But you've stepped up to the plate and taken it on (not that we had much choice).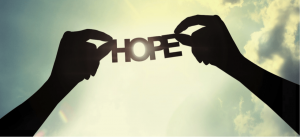 They're certainly parts of this pandemic we could have done without. And there's going to be a lot of reparations needed.
I genuinely believe we'll regard this period as the time that changed us. A time we were made to bend but were never broken.